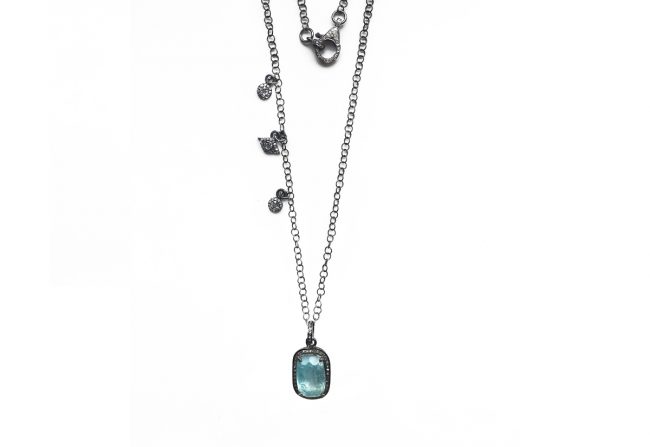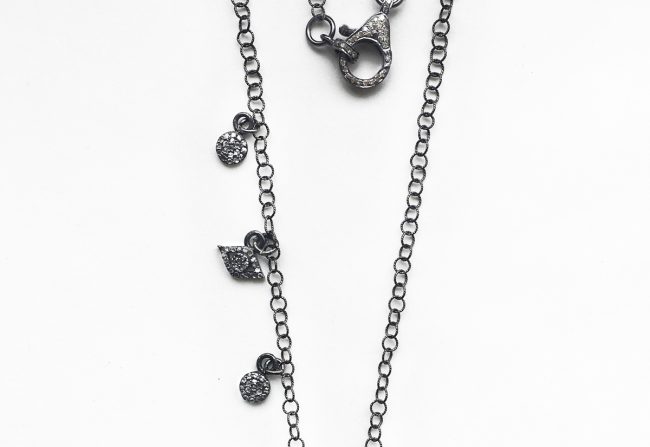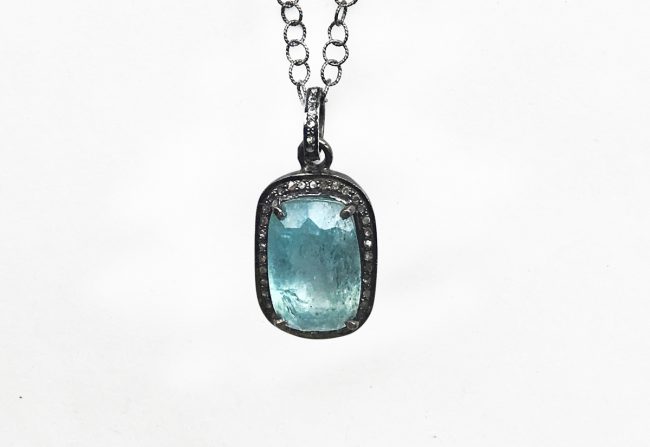 Aquamarine and Diamond Pendant
Aquamarine and Diamond Pendant
---
Show More
This is a one-of-a-kind aquamarine and diamond pendant.  It comes with 3 pave diamond charms and features a large luminescent blue aquamarine. This product is designed by Gifted Unique in New York City.  The small diamond charms are comprised of two small moons and one evil eye for protection. The chain is 22″ long but can be worn at 20″ or 18″.   The pave diamond clasp and shank add to the total diamond impact!
Metal:  925 Sterling Silver
Stone:  Pave Diamond, 2.5 total carats
Stone:  Aquamarine  3/4″ long by 1/2″ wide.
Gifted Unique SUGGESTS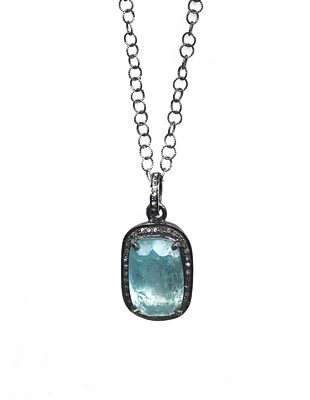 Aquamarine and Diamond Pendant $825 USD Qty: 1 Code: Aquamarine and Diamond Pendant
x