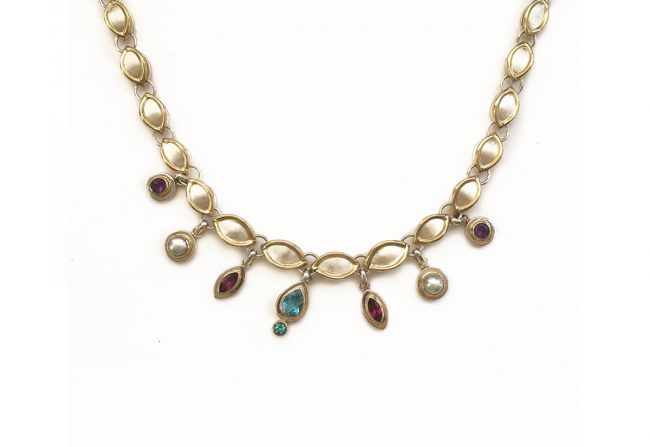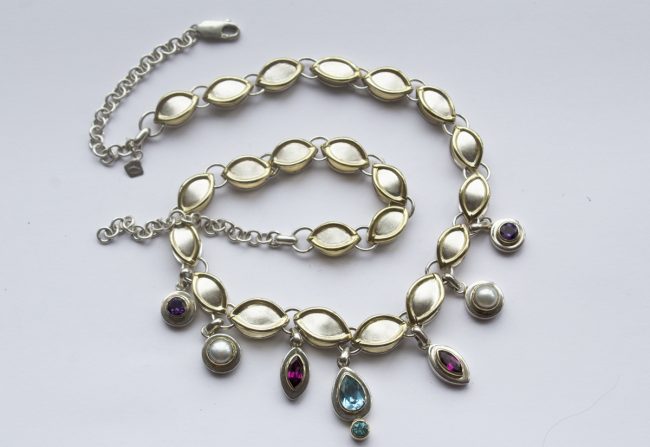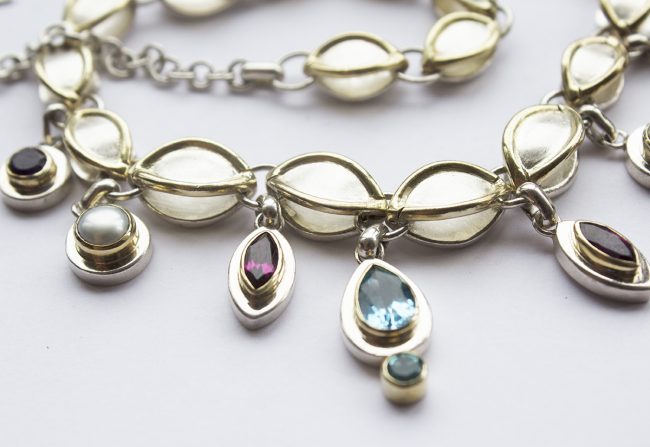 Sterling Silver Necklace with Semi-Precious Stones
Sterling Silver Necklace with Semi-Precious Stones
---
Show More
This gorgeous hand-crafted necklace is comprised of sterling silver, gold, and semi-precious stones.  A most unique piece by designer Michou. This is a vintage piece and only one is available.  It comes with an array of semi-precious rainbow stones.  It can be worn at 16″ and 18. We love it and hate to part with it!
Metal:  Sterling Silver and 14K Gold
Stones: Mystic Fire Quartz, Teal Topaz, Baby Blue Topaz, Sky Blue Topaz, Amethyst
Hand-crafted in Bali.
Gifted Unique SUGGESTS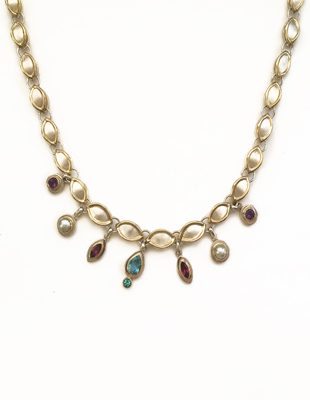 Sterling Silver Necklace with Semi-Precious Stones $625 USD Qty: 1 Code: #78_Michou
x