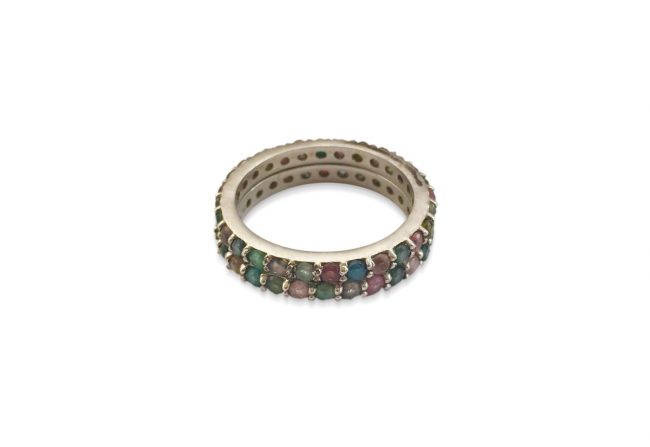 Stacking Tourmaline Ring $275
Stacking Tourmaline Ring $275
---
Show More
We love the multi-colored stones in this stacking tourmaline ring. It looks great alone or paired with our diamond stacking rings.
Stones:  Tourmalines
Metal:  925 Sterling Silver
Powers of the Tourmaline:
Pink tourmaline represents a love of humanity and humanitarianism. It is worn to promote sympathy toward others. It is an excellent stone for healers, therapists, and counselors as it allows them to better listen to and understand their patients.
Gifted Unique SUGGESTS