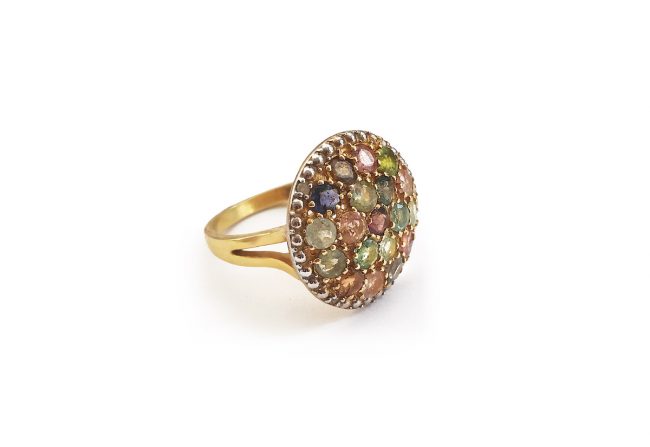 Tourmaline Ring
Tourmaline Ring
---
Show More
We picked this rainbow tourmaline ring because we thought that it was beautifully designed, tourmaline ring with lovely different colored stones.  We tried to get an amazing photograph for you but the truth is the camera has a difficult time pickup up the amazing sparkles that this ring brings forth.  You will not be disappointed when you try this ring on and wear it for any occasion.
Metal:  14K Gold Vermeil, Sterling Silver
Gemstones:  Multi-colored tourmalines.
Allow 2 – 4 weeks for delivery.
Gifted Unique SUGGESTS